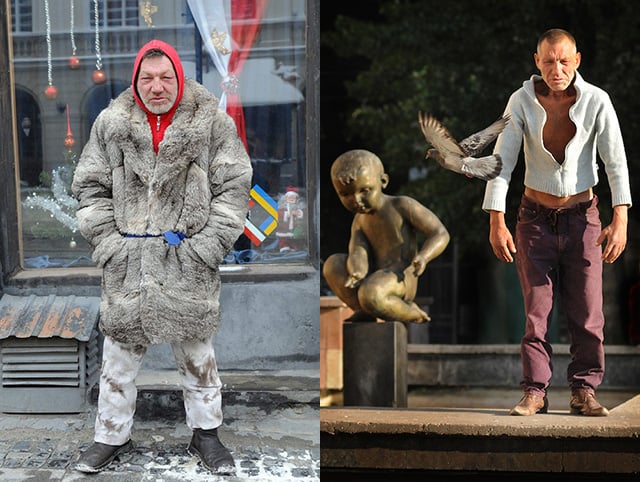 Ukrainian photographer
Yurko Dyachyshyn
has spent the past two years capturing the eccentric outfits of Slavik, a local 55-year-old homeless man who changes his clothes at least once a day, using a wardrobe made up of items collected on the streets through assistance programs.
The two first met when Slavik approached Dyachyshyn for some change while he was working on a project in the city of Lviv, and it wasn't long before Dyachyshyn took out his camera and began snapping images of Slavik stunting hard in exchange for, roughly, a dollar per photo.
More pics and link after the jump.
LINK:
Slavik's Fashion